Important News

Neighborhood Yard Sale May 16
Everyone in Glazebrook is encouraged to participate in the Spring neighborhood yard sale Saturday May 16 from 7am to 1pm. GHA will put an ad in the paper and put up signs. If you'd like to advertise what you are selling, post to our Facebook page.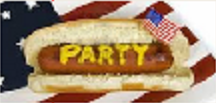 Glazebrook Get Together June 27
Get to know your neighbors, enjoy some lawn games, and eat some snacks at the Glazebrook Get Together Saturday June 27 from 2pm-5pm at 1107 Taylor (Shannon and Micah's house) Everyone is invited. If you'd like to bring some lawn games or snacks, please contact Shannon Shepard.
Please Join or Renew for 2015
Membership is still just $15 with no initiation fee. Please join or renew today by sending a check payable to Glazebrook Homeowners Association to Shannon Shepard at 1107 Taylor Ave.

Join or Renew...